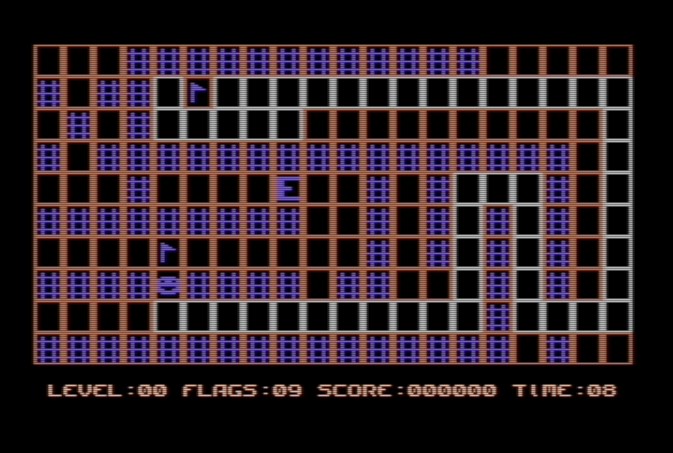 Flagmaina is a breed between snake and labyrinth. You control smiley character, once you move out of a block you cannot go back and it's marked as gray. You have to collect all the flags and proceed to exit (E).
it's a fun little game but it has only one level, and the title page mentions "when it's finished, it will have 50 levels in total". Yet another game idea went to bust.
Download here (9kb c64 prg file)
More screenshots may be viewed in Turkish language version of this post.