in order to satisfy feature hungry spectrum users, I've updated the ConvertUla64 (cULA64) utiliy. This version includes latest patches from scrPlus0.12 and gui based batch conversion mode.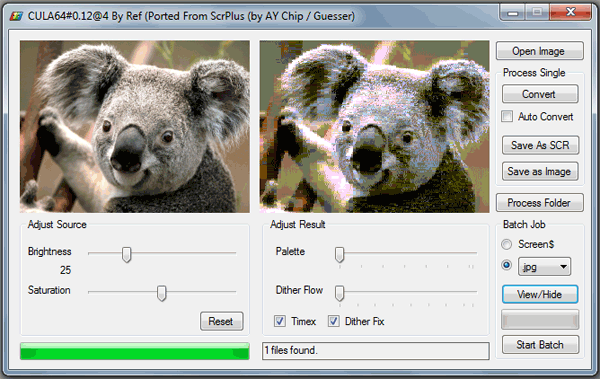 I tried to tidy up the UI, but it still looks ugly.
Warning, I updated sources during lunch break at work, so there may be plenty of bugs. Please feel free to report bugs here.
Download here: CULA64_v5.zip 40kb
---
Kullanıcılardan gelen istekler doğrultusunda CULA64'ün son sürümüne toplu iş yapabilme seçeneği ekendi. Artık bir klasördeki tüm dosyaları tek seferde dönüştürebileceksiniz. Ayrıca çevirici kodu 0.12'ye yamalandı.
Bu metni yazdığım sırada farkettiğim birşey, kasördeki dosya isimlerini sadece küçük harf olduklarında toplu işe verebiliyorsunuz. Bunu yakında düzeltirim. Programı iş yerinde yemek arasında güncellediğim için pek test etme fırsatım olmadı.
Buyrun çekin: CULA64_v5.zip 40kb